Marketing Your Home
MULTIPLE LISTING SERVICE
Your home is immediately listed on the Multiple Listing Service, which updates a daily catalog of homes for sale through its member brokers and an online computer network and is available with photos and descriptions of all listed properties. We personally submit a photo and the descriptive elements of your home to ensure that you have the best possible representation on the MLS. We take the time to fully understand your home and its features so that your home will be found by those looking for things your home offers to buyers.
ON THE INTERNET
All our property listings are online on all local websites that subscribe to the Multiple Listing Service. Research from the National Association of Realtors indicates that more than 80% of home buyers now begin the buying process online. Our website includes the most advanced tools available, including Active Maps and automatic email notifications, to give buyers the most reason to keep coming back.
PROFESSIONAL QUALITY PHOTOGRAPHY It takes 7 seconds on average to form an opinion of your home, so first impressions are EVERYTHING! Their first impression is most likely going to be the photos of your home. It makes a huge impact, but don't take my word for it. Homes with professional quality photos sell for $3,000-$11,000 more on average and sell 32% faster than homes without professional quality photos. Only 30% of real estate agents utilize professional photography, but we include it with all of our listings.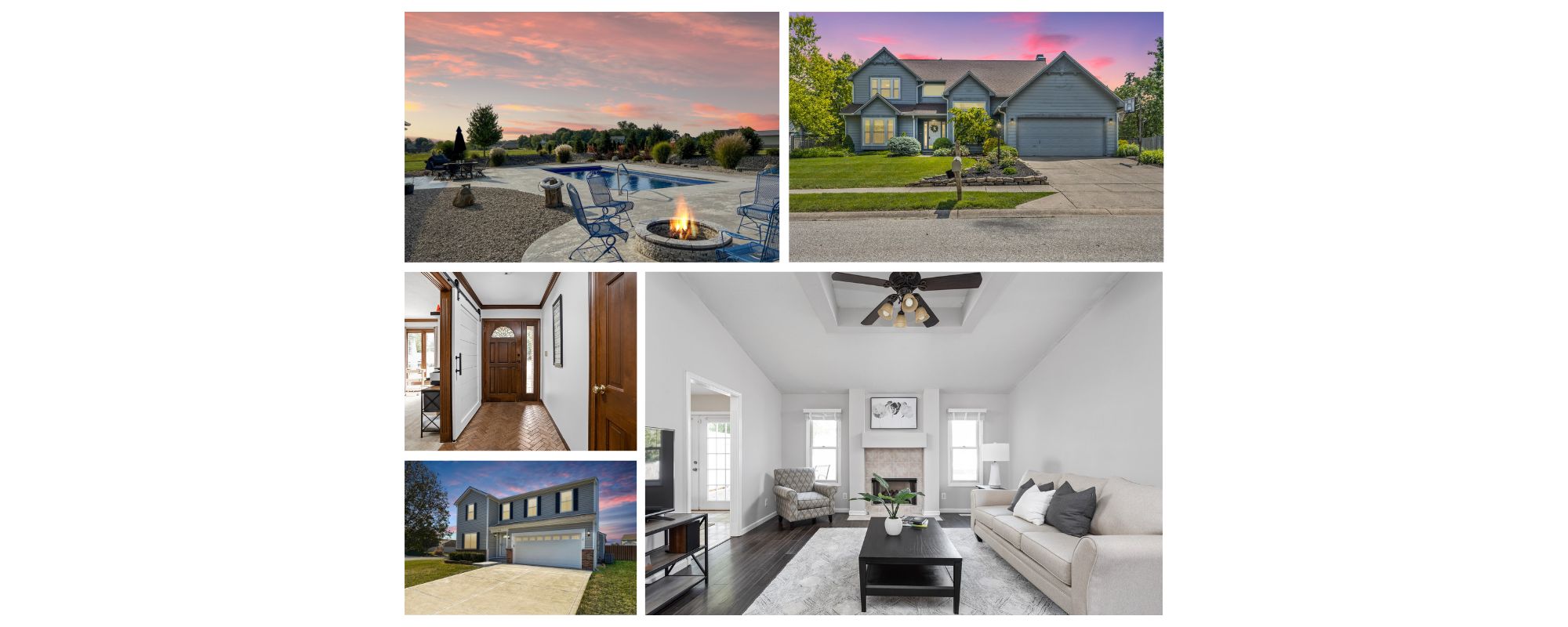 CINEMATIC VIDEO
It takes a lot of time and effort, so why do we make these videos when only 4% of real estate agents do? Simple. It delivers results for you. Videos tell the story of your home so much better than a photo ever could, and it's proven that they bring more attention. Videos on social media demand 1200% more traffic than photos and text combined and 403% more inquiries! You get results. That's why I include a cinematic video with all my listings.
FOR SALE SIGNS
Immediately our distinctive "For Sale" sign is placed on your property along with a QR code to your property video if one was created for you. As quickly as possible after receiving your signed listing contract, we prepare and print a professional color flyer. We make a point of having flyers for all our listings available, highlighting some of the best features and updates in your home.
AND MORE
If you need drone video, staging assistance, house cleaning, contractor management, 3d tours, or just about anything else real estate related, we will make sure you have what you need to be most successful!